Item No:A00206
Description:Small owl tiffany lamp, lifelike, is the ideal gifts.
Bulb:1x25W
Overall lamp Height(inches):13"
Shade Height (inches):6"
Base Height (inches):13"
Base Diameter (inches):5"
Shade Diameter (inches):4.5"
Base color: antique brass
Base Material:zinc alloy
Mail order packaging size(cm):39x25x22
Mail order packaging size(inches):15.35x9.84x8.66
See more clearly, Buy more confidently!All the pictures are take from the actual item.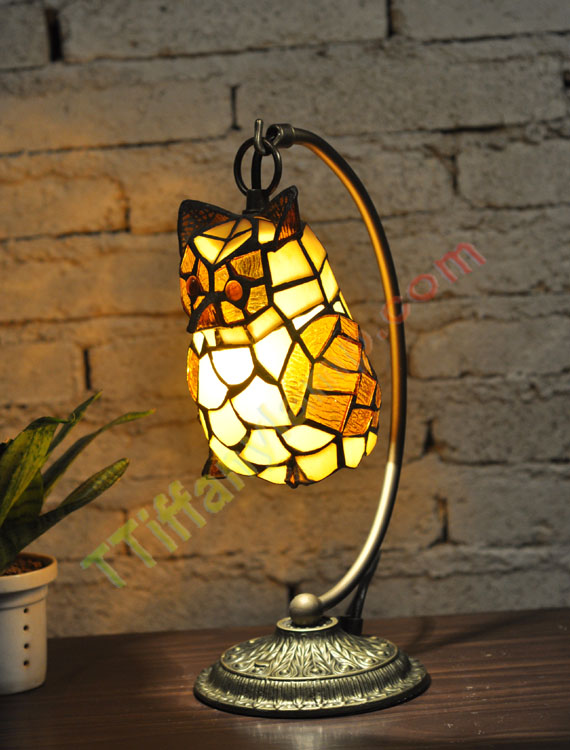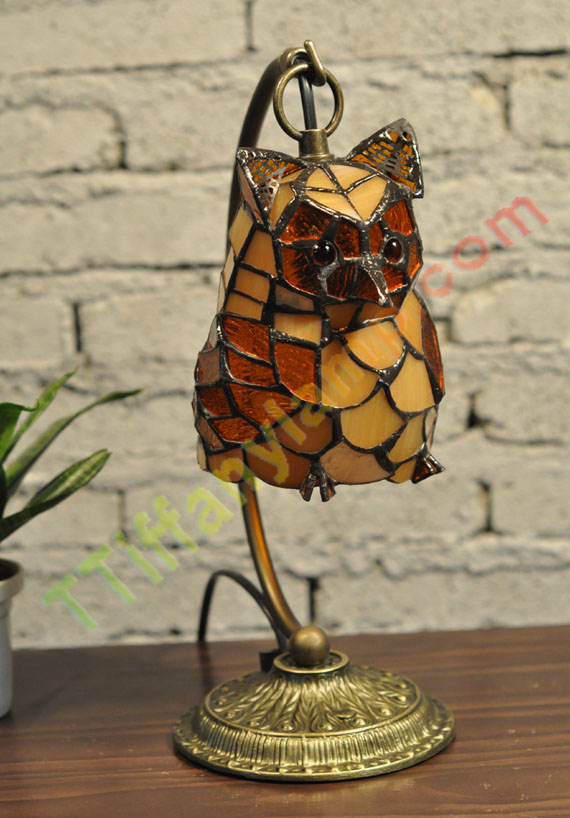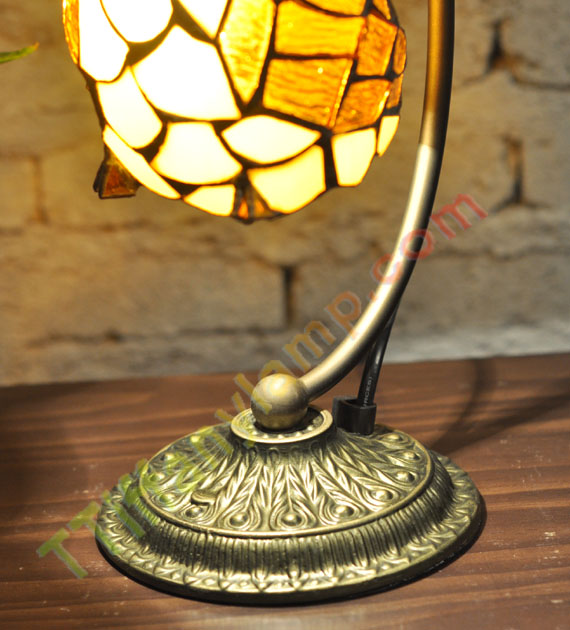 Brand new, exquisite, gorgeous tiffany style lamp is a unique,handcrafted work of Art Nouveau variation in the glass. Using genuine hand-rolled art stained glass, the lampshades are being handmade in the original process originally developed by Louis Comfort Tiffany over 100 years ago. The many single pieces of the shade are being cut out with stencil and then polished. All handcrafted from these many little pieces; the shade is put together by the edges with a thin foil of copper and then soldered together by hand. In this way, a very detailed glass-mosaic is being created and so the shade gets its individual shape. Depending on the size and number of glass pieces, up to 100 hours of work come together when manufacturing one single lamp! With this handcrafted process, no two pieces are exactly alike, making each design a treasured keepsake.
Each glass shade is inspected on a light box to ensure brilliance of color, pattern, continuity, and structural integrity. Each base is similarly inspected, having been manufactured in accordance with Australian Safety standards .All products are then assembled, tested, and packed according to guidelines that meet or exceed industry standards, ensuring only the highest quality reaches your home.